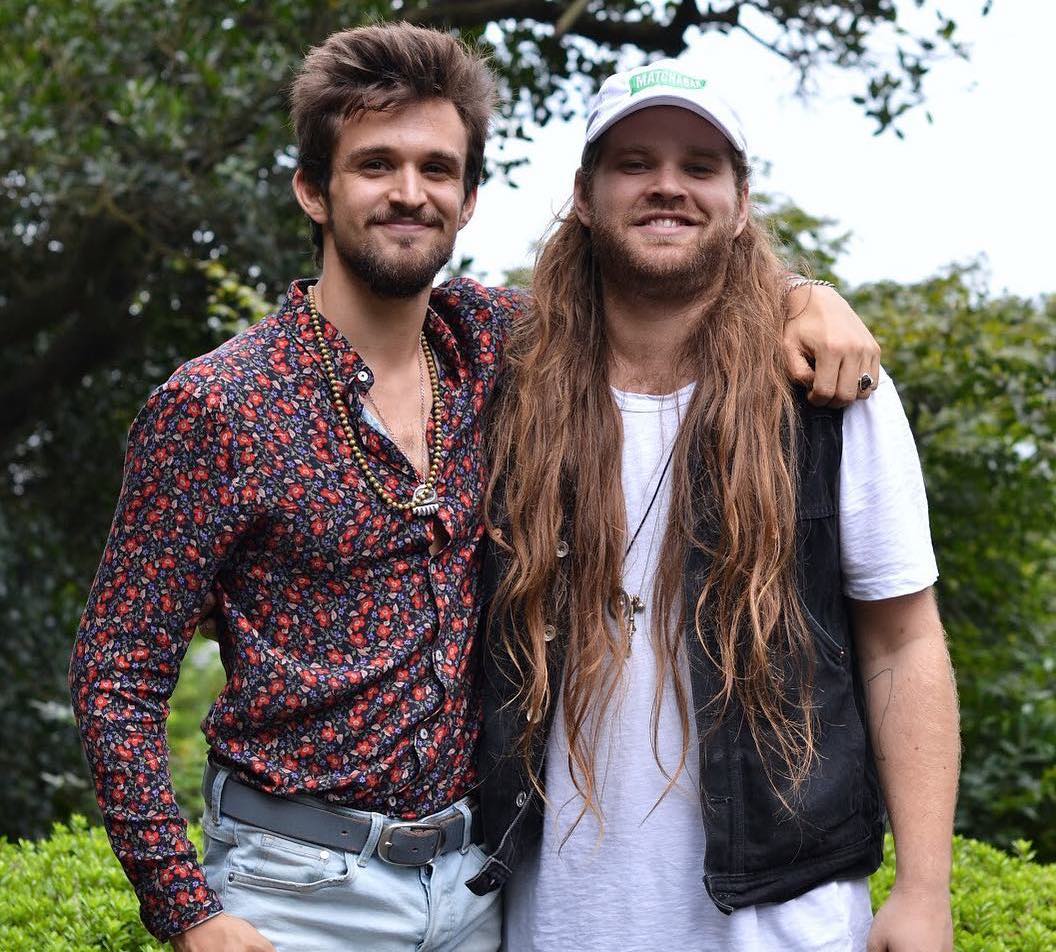 OTHER |
FOLLOW YOUR GUT: The Duo Behind MatchaBar
Copied URL to clipboard!
Meet Max & Graham, the dynamic brothers behind one of our favorite hotspots: MatchaBar!
It feels like everywhere you turn, you see Matcha. As a newfound coffee & energy drink replacement for many people, the brothers were on a mission to make matcha more mainstream, more available… they were on a mission to bring matcha to the people!
With locations in both LA & NY, and a line of products available nationally at Whole Foods Market, we couldn't help feel inspired by the Fortgang's story and just how far they've come. Read on for the third interview in our FOLLOW YOUR GUT blog series, featuring Max & Graham of MatchaBar.
Explain who you are and what you do!
We are Max & Graham Fortgang, and we bring matcha to the people!
What was your motivation to start MatchaBar?
We were searching for a better energy. As NYU students and handling full-time jobs in the midst of what we call "the new york hustle".... the hustle requires energy, and we never saw eye to eye with the way an espresso, coffee, or energy drink made us feel. Thus the quest for the right energy began...
What does a typical day look like for you?
Between the office, cafes, and partners all over America it is always non-stop for us. We just finished out building our team, doubling in size and spending a lot of time focused on building company culture. We have been on 9 planes this month and writing this from a plane from Minnesota, a city we were in for a total of 8 hours. MATCHA TO THE PEOPLE!
Who or what inspires you?
Our mom - a certified hustler and one of my personal mentors. She has taught me how to lead by example, and how work ethic is defined every waking moment. The time is now.
Describe the "happiest and healthiest" version of yourself.
When you create something bigger than yourself, sometimes the "happiest" can compete with "healthiest". The good of the company, over the good of personal health. Max & I believe the two are connected, and although it can be a tough balance, personal care leads to professional success. From a morning matcha, to a daily bucha - daily workout to a proper diet - a healthy does a hustle, and the right amount of love..... it all counts.
Best advice you ever received?
From my grandfather, Chuck Fortgang, "The most important thing is a sense of urgency".
One thing on your bucket list?
GO ON A REAL VACATION, everything else is peanuts!
Favorite hot-spots in NY & LA?
MhZh in Silverlake (LA) is redefining mediterranean fine dining! Takumen in Long Island City for a great cup of ramen, these Tokyo-natives are close friends of ours, and creating a staple in Long Island City!
What is next on the horizon for MatchaBar?
We are rolling out with our brand new line of products called: "Hustle" a natural matcha energy drink. Find us squarely going after the energy drink market, a massive space hungry for disruption.  We roll-out 5/1 with Whole Foods Market and have an ear full of exciting news dropping this Summer surrounding the product.
What does "Follow Your Gut" mean to you?
Everything. We have found ourselves many times up against the wall trying to understand how our vision for MatchaBar will come together. It all happens for a reason!
LIKE WHAT YOU SEE?
Today's blog is written by our very own Daina Trout, MS, MPH
Catch up on The Digest
Your go-to spot for digestible gut-talk