Our Story
We're giving the world a healthier gut
No ordinary batch
Health-Ade was founded in 2012 by a husband, a wife and best friend in a true farmer's market start-up story.
We had a small credit card and a big dream: to make the best-tasting, highest quality kombucha you could buy.
Health-Ade soon became the fastest-selling kombucha in America.
We realized our "anchor" could go beyond kombucha and into every house in the country.
No matter how much we grow, we're forever committed to staying best-in-class.
"Improve your gut health with this fermented lower-sugar beverage that's packed with probiotics."
"If you're looking to reap all the gut-healthy benefits of kombucha while still getting the sweet, fruity notes"
"If you're looking for a new kombucha brand to try, Health-Ade is our favorite and the one we recommend the most."
Our Mission
We're here to help you
Follow your gut
and become your happiest, healthiest self!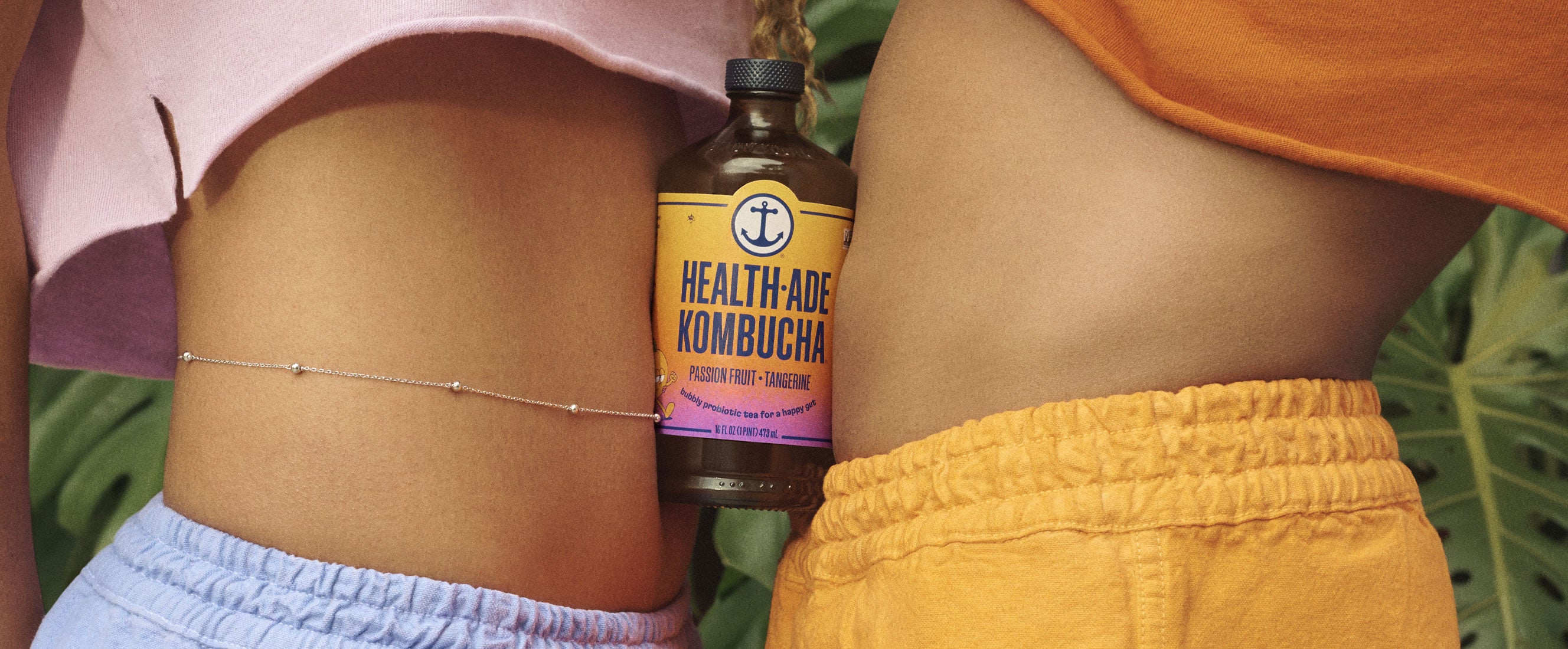 We believe:
That when you follow your gut, everyone wins.
In your right to define what health and happiness mean to you.
In the power of gut health.
Gut wisdom from our founder
At Health-Ade, we are on a mission to unlock the power of YOUR gut. Your beautiful belly controls WAY MORE than just digestion – it drives just about everything you care about, including mood, energy, immunity, blood sugar, and even sleep. It has a VERY big job, and knows just what one-of-a-kind-YOU needs to be happy.

We want to help you learn about it, listen to it, trust it, and fuel it right. A happy gut means you're bringing YOUR best self to the world, and that's when I believe we ALL win. #followyourgut
Give your belly a boost
Kombucha is a bubbly fermented tea. Ours is loaded with probiotics and detoxifying acids to help your gut do all the things, even better.
Gut Health 101