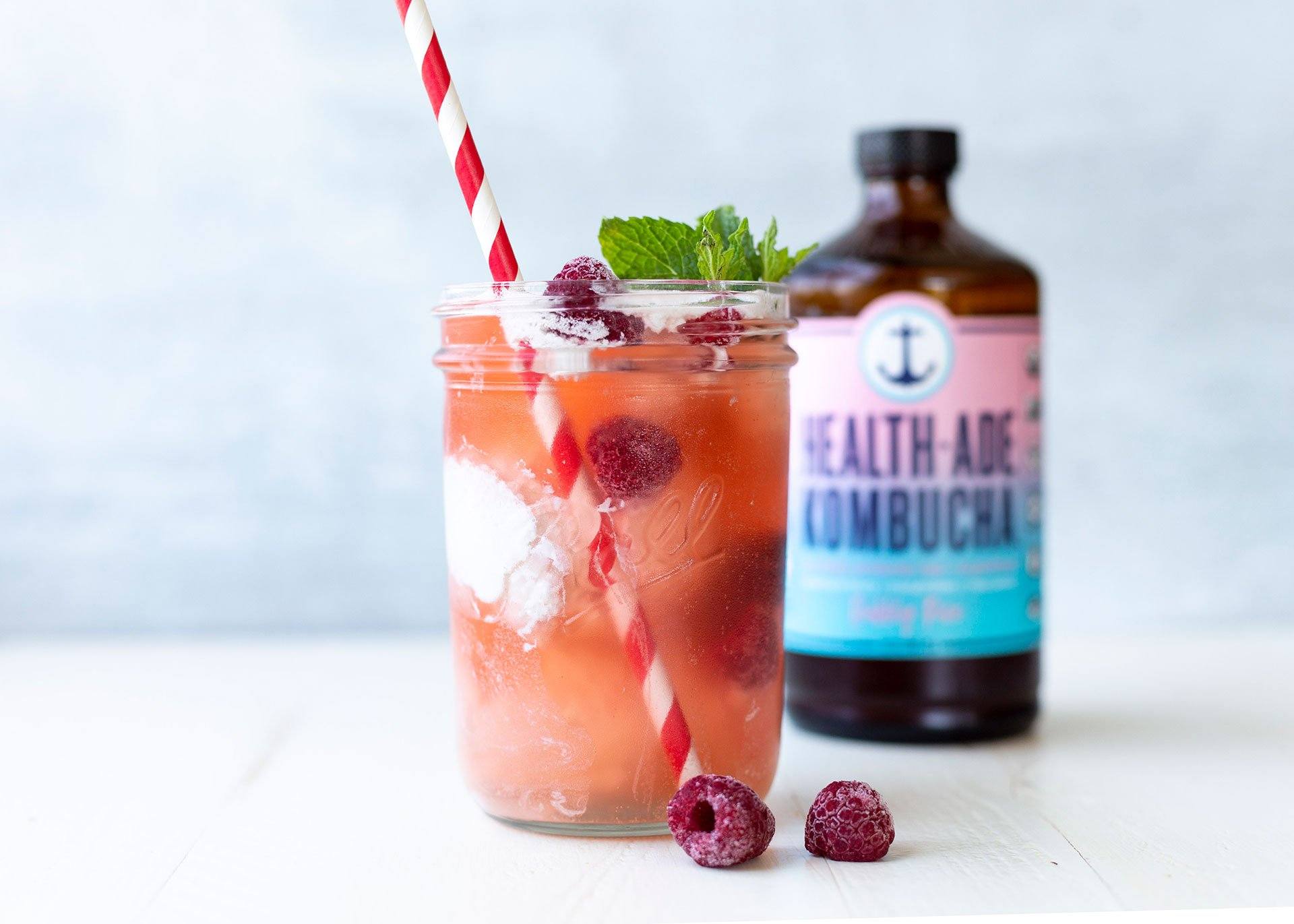 OTHER |
Bubbly Rose Kombucha Float
Copied URL to clipboard!
I am quite sure that a kombucha float is the most exciting cool treat to sip on this summer. Not only is it a bubbly dream, it's a probiotic upgrade from regular soda floats too. Made with just a few simple ingredients, these tea floats are sure to become your new favorite summer treat!
Did you grow up drinking root beer floats? On very special occasions, my parents would take my brothers and I to our favorite local restaurant (Max & Erma's in Pittsburgh, Pennsylvania - does anyone know it!?) for burgers, fries, a sundae bar, and root beer floats. It was basically our kid-version of dinner heaven. Fast forward to now, my favorite kind of float is made with bubbly kombucha, dairy-free ice cream, fresh berries, and a sprig of refreshing mint, too!
This Bubbly Rose Kombucha Float is sweet, creamy, tangy, and refreshing. You'll be obsessed with how the melty ice cream tastes when sipped with kombucha. Health-Ade's Bubbly Rose flavor is the perfect addition to this float (those hints of rose and mangosteen are amazing), but you can swap out any other flavor of 'booch that you might like. 
Bubbly Rose Kombucha Float
Serves 2
1 bottle Health-Ade Bubbly Rose kombucha
2-4 scoops dairy-free vanilla ice cream of choice
Handful of raspberries (fresh or frozen)
1 sprig mint
Directions:
Divide ice cream scoops between two large glasses. Add in raspberries and mint. 
Divide kombucha between each glass. Garnish with a straw and enjoy your very own probiotic float!
Today's blog is written by our very own Daina Trout, MS, MPH
Catch up on The Digest
Your go-to spot for digestible gut-talk