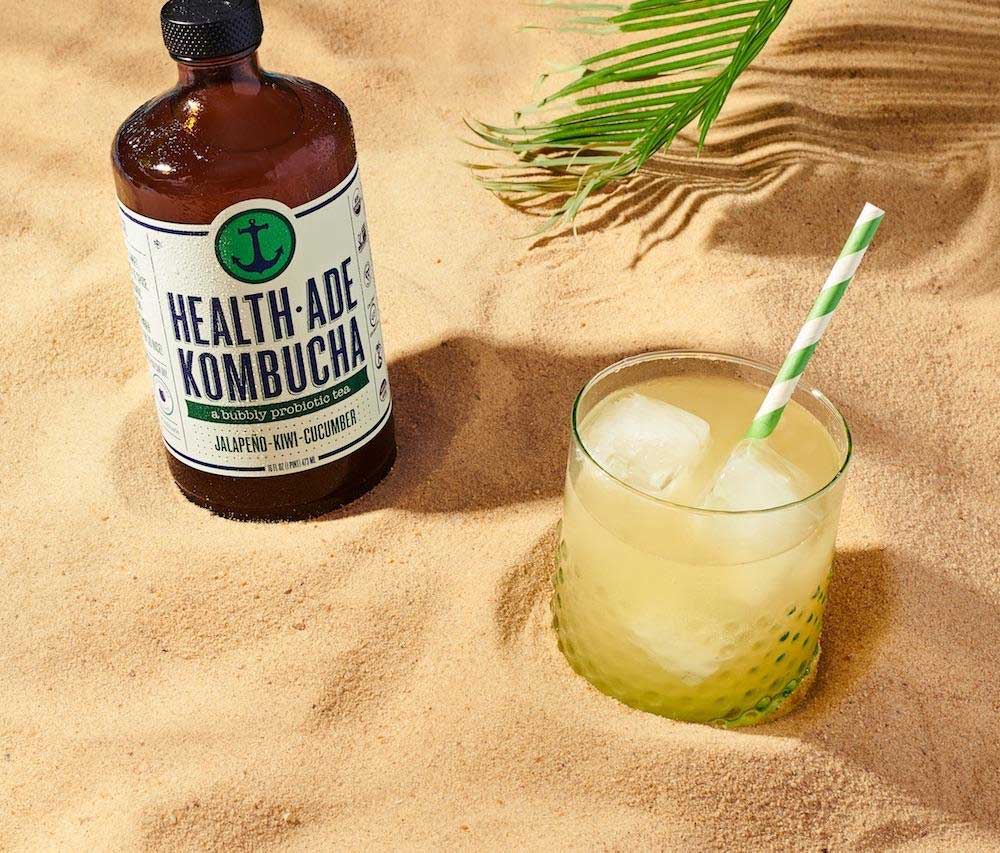 PRESS |
Review: Health-Ade Jalapeño Kiwi-Cucumber Kombucha
Copied URL to clipboard!
Jalapeño Kiwi-Cucumber is a seasonal release kombucha that Health-Ade is launching for summer 2018. As you can probably guess from the inclusion of jalapeño, this product has some spiciness to it. We'd describe it as having mild to medium spice as it doesn't overwhelm the other flavors and it definitely doesn't linger.
Still, this drink isn't just about spice. The other two flavors, kiwi and cucumber, really take the drink to a whole other level. While they do what you'd expect by adding sweetness and a note of cool, summery flavor from the cucumber, they more importantly add balance to the flavor of the jalapeño.
To read the full article, visit FULL ARTICLE ON BEVNET
Today's blog is written by our very own Daina Trout, MS, MPH
Catch up on The Digest
Your go-to spot for digestible gut-talk