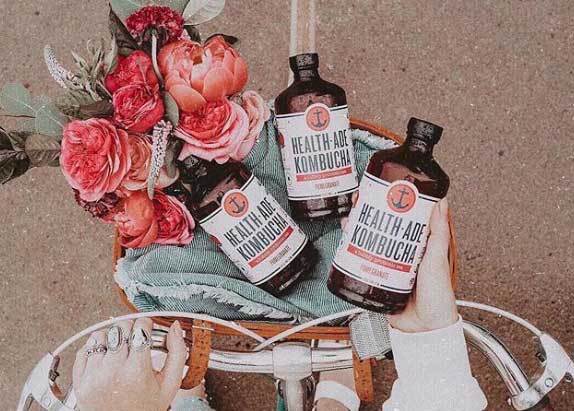 PRESS |
I Was Chronically Bloated and Drinking This Daily Cured Me
Copied URL to clipboard!
Ever since I can remember, I've had a problem with bloating. If I ate basically anything aside from a plain piece of chicken, my stomach would pop out and start to hurt. It's been an embarrassing problem my entire life, and worse than embarrassing, it's uncomfortable. I tried so many elimination diets that did nothing. I cut out gluten, sugar, and processed foods. I went vegan, vegetarian, Paleo. Nothing worked for my bloating issue. It got to the point where I no longer enjoyed going out to dinner with friends because it was such a problem.
Around two years ago, I started hearing a lot about probiotics, aka the "good" bacteria. Taking probiotics can supposedly help your digestive system and keep your gut healthy and, as such, reduce bloating. I was skeptical. There are so many wellness fads out there that it's hard to know what's real and what's not. When I went to the health food store, there were quite literally hundreds of probiotics to choose from and I was overwhelmed.
At the time, I was living in San Francisco, which is known to be a bit of a hippie town. My friends had all been drinking kombucha for years, and I always disregarded it as a hippie thing that I wanted no part of. But when I mentioned I was on a quest to cure my bloating, my friends all insisted I try kombucha. They explained the nasty bits of gunk floating around in the bottle were actually fermentation and a natural source of probiotics.
To read the full article, please visit: https://www.popsugar.com/fitness/Can-Kombucha-Help-Bloating-44952049
Today's blog is written by our very own Daina Trout, MS, MPH
Catch up on The Digest
Your go-to spot for digestible gut-talk