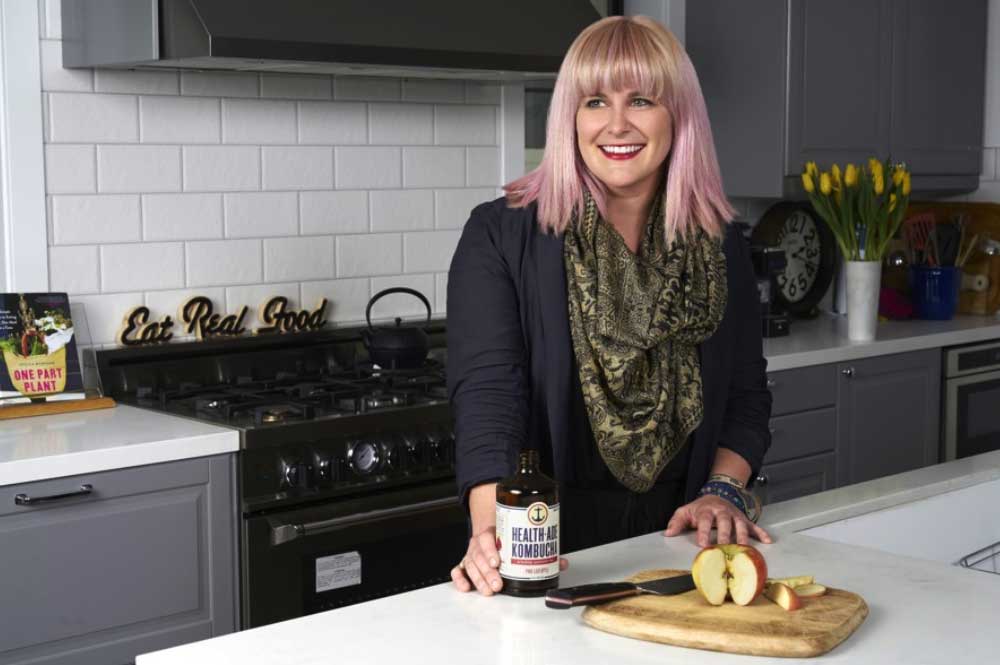 PRESS |
Check out Daina Trout 's Artwork
Copied URL to clipboard!
Today we'd like to introduce you to Daina Trout.
Daina, we'd love to hear your story and how you got to where you are today both personally and as an artist.
I was born the 3rd of 4 daughters to my very much in love Lithuanian parents. We traveled and moved a lot as a family, so we were close, open-minded, and accustomed to change. I've always felt naturally drawn to creating and leading, and am a good communicator; I have never felt "at home" until I started a business, so I often wonder if this is just what I was made to do. I didn't know it of course until Health-Ade, which didn't happen until 2012.
While I was in graduate school studying nutrition in Boston from 2003-2007, I fell in love with food—cooking with it, healing with it, fermenting it. It was there that I learned how to make kombucha and met Justin, who would be my future husband and business partner 5 years later. After graduating, we moved to LA where I started my corporate career. The first day on the job I got teamed up with Vanessa, Health-Ade's 3rd co-founder, so it was definitely the place I HAD to start if you believe at all in serendipity.
In the 5 years in corporate America, I did well; Though I moved "up the ladder" quickly there, I had a growing feeling over the years that this just wasn't my calling. Vanessa and Justin were in agreement, and we all felt drawn toward entrepreneurship. The trio started an entrepreneur's club in 2012, where we would gather around my kitchen table, sip on my homemade kombucha, and come up with business ideas. We laugh now because the answer was right in front of our noses the whole time!
We called ourselves the "trifecta," and we started small, brewing our kombucha out of a tiny LA apartment and selling it at local farmers' markets. The response, however, was NOT small. Immediately, and with vigor, there was a strong demand for Health-Ade. We made the best tasting and highest quality kombucha you could buy, and people couldn't get enough. Today, we are sold in 15,000 stores nationwide, operate a major brewery in LA with 200 employees, and are the fastest growing brand in the fastest growing category of beverage.
To read the full article, please visit: http://voyagela.com/interview/check-daina-trout-s-artwork/
Today's blog is written by our very own Daina Trout, MS, MPH
Catch up on The Digest
Your go-to spot for digestible gut-talk