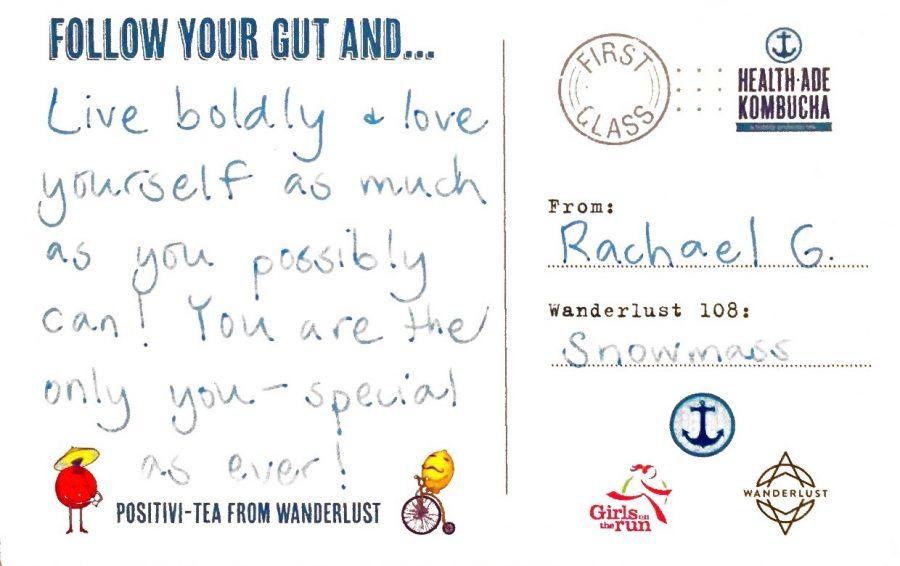 KOMBUCHA 101 |
Random Acts of Kombucha with Girls on the Run
Copied URL to clipboard!
At Health-Ade we believe in the health it takes to be happy. We're proud to have spent 2016 supporting Girls on the Run, a likeminded 501 (c)3 non-profit organization dedicated to "creating a world where every girl knows and activates her limitless potential and is free to boldly pursue her dreams."
We participated in Wanderlust's yearlong 108 events which provided us the opportunity to speak with likeminded individuals in local communities while simultaneously raising money for the members of Girls on the Run. From Los Angeles to Portland, Philadelphia to Dallas – we had an incredible time at each mindful triathlon full of love, yoga, community and... KOMBUCHA.
Not only did Wanderlust give us this amazing opportunity to raise money for the program, we were given the chance to spearhead a program called Random Acts of Kombucha. We encouraged participants to share an inspirational note on a Health-Ade postcard which were given to Girls on the Run members across the country.
We're excited to say we've raised over $7,000 in donations and over 5,000 postcards dispersed nationwide to Girls of the program. We've included some of the "Random Acts" & thoughts throughout this post. We hope the messages will inspire each of YOU to "Follow Your Gut" in all that you do.
Learn more about Girls on the Run
Learn more about Wanderlust
Today's blog is written by our very own Daina Trout, MS, MPH
Catch up on The Digest
Your go-to spot for digestible gut-talk