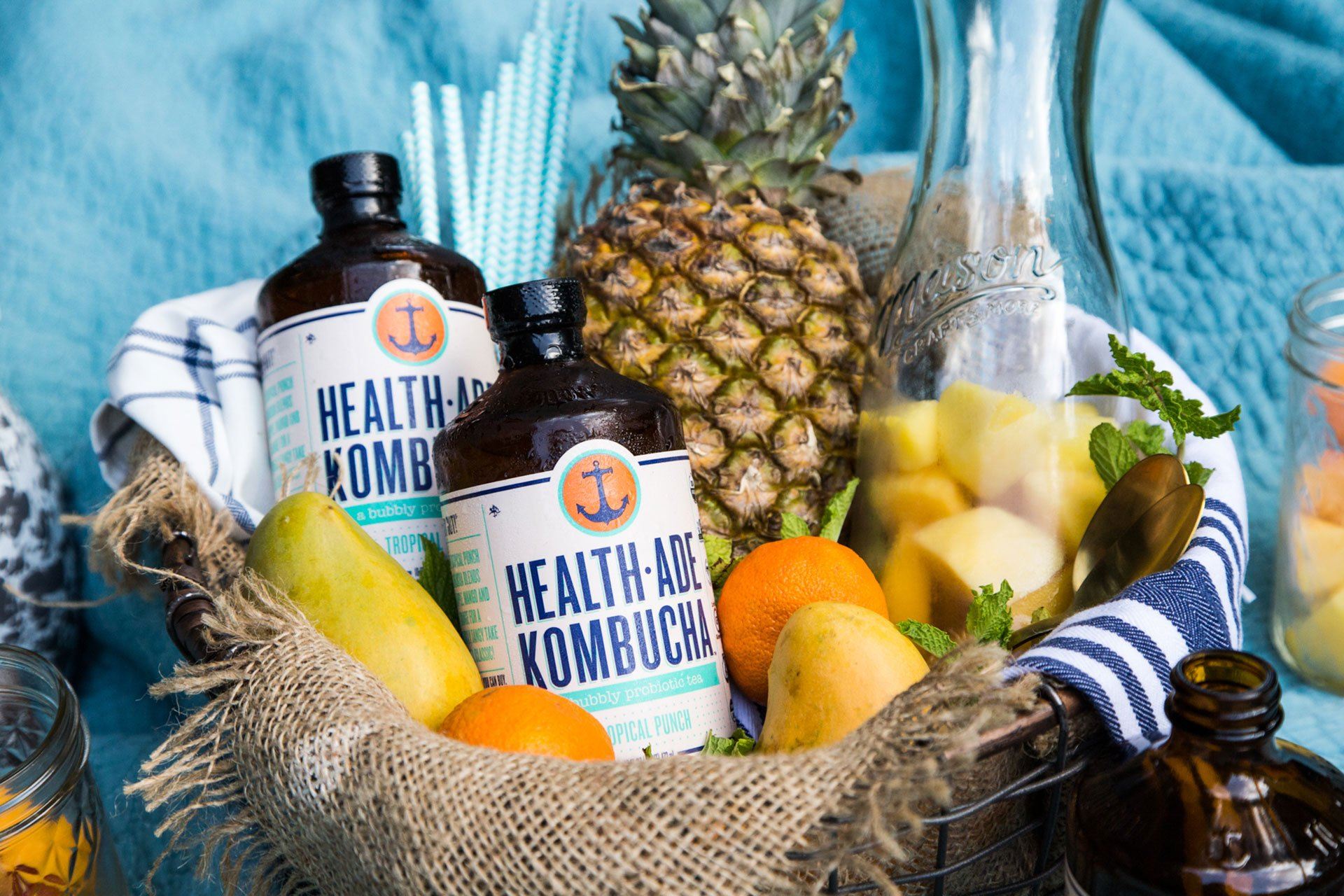 RECIPES |
Pineapple Orange Kombucha Fruit Punch
Copied URL to clipboard!
Two Ways to Prepare Kombucha Fruit Punch – Family-Friendly and Adults-Only
Ingredients
1 bottle Health-Ade Kombucha Fruit Punch
12 ounces Pineapple Juice
12 ounces Orange Juice
1 cup White Rum *optional*
1 cup Fresh or Frozen Mango Chunk
1 cup Fresh or Frozen Pineapple Chunks
1 Mandarin Orange, segmented
Ice cubes
Instructions
In a large pitcher, Stir together the Health-Ade kombucha, pineapple and orange juice, and white rum (if using). Stir in fruit chunks, and lastly, add in the ice. Serve immediately in chilled glasses.
To make this Kombucha Fruit Punch family-friendly – just omit the rum!
Today's blog is written by our very own Daina Trout, MS, MPH
Catch up on The Digest
Your go-to spot for digestible gut-talk