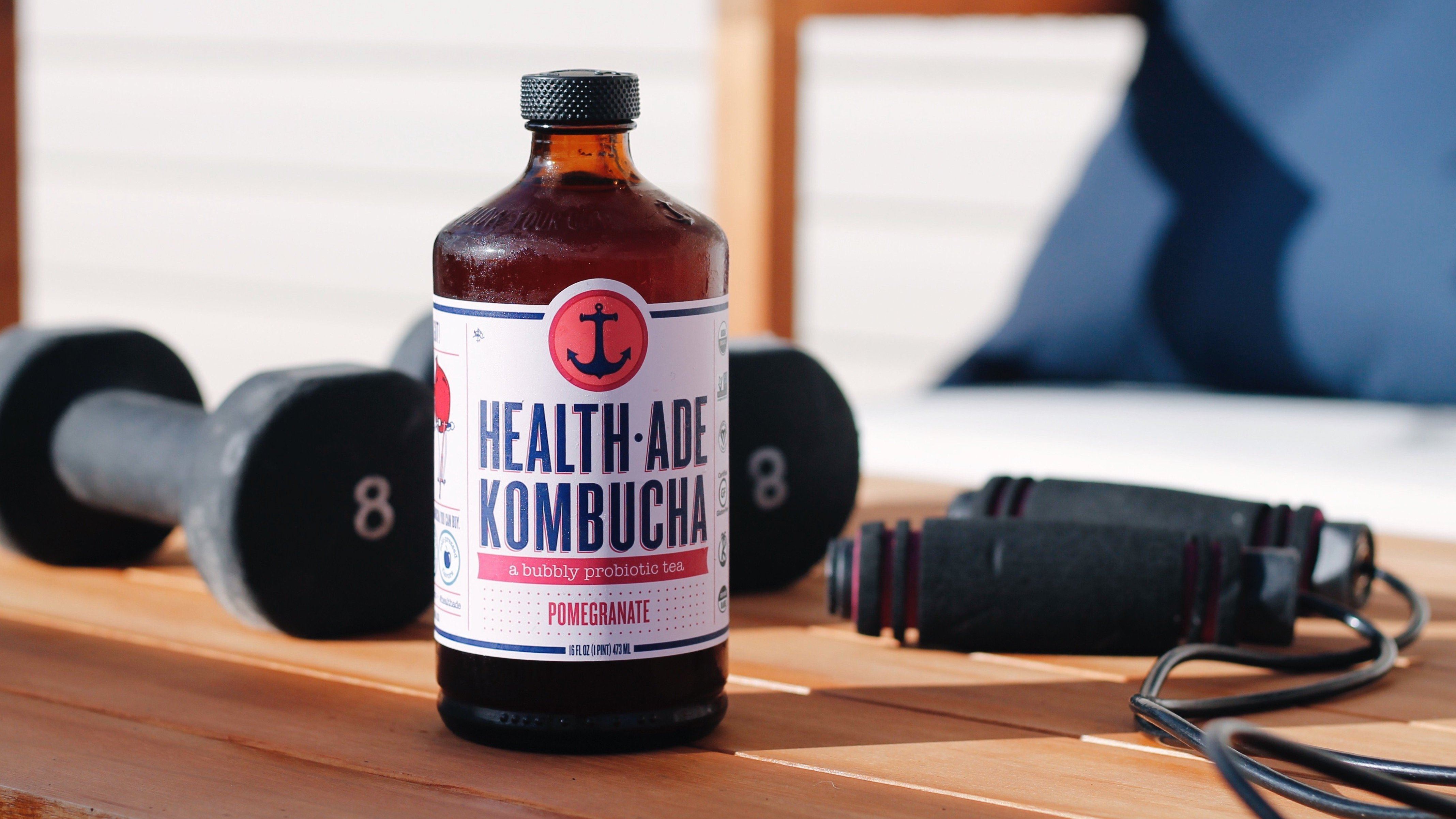 HEALTH AND WELLNESS |
Outdoor Workouts in the Fall: 4 Tips to Embrace the Cooler Temps
Copied URL to clipboard!
Changing leaves, pumpkin spice lattes, and lots and lots of layers mean one thing and one thing only - fall is officially here.
With October in full swing, changing colors aren't the only thing coming into play. Cooler temps are also making their big debut as the snowstorms of winter start to slowly creep in.
The cooler temps can also mean that some of us may shy away from going outside, especially with our workouts.
I mean who wants to workout when you can't wear shorts and get a tan?
I get it. Cold weather workouts can be hard to embrace if you're used to running outside in the sunshine or biking through the mountains in a tank top.
So in order to embrace those cooler season temps, I've rounded up my top four tips I swear by when it comes to getting outside after the summer months fade away.
1. Layer Up
Fall weather brings changing temperatures that ride the fine line between being too cool and too warm, especially on an outdoor run or HIIT workout. In order to find that sweet spot, I recommend wearing layers when you take your workout outside. 
Things like long-sleeved shirts over tank tops, windbreakers, lightweight gloves, hats, and track pants over shorts are a few things to incorporate into your fall workout wardrobe. These items should be easy to remove and lightweight enough to store in a backpack or bag.
2. Stay Hydrated
Even though you may not feel as thirsty in the fall compared to summer, you need just as much water when it's cold as you do when it's warm. Staying hydrated year round allows your body to function properly, move better, recover quicker, and stay in good health.
 A good number to shoot for is half of your bodyweight in ounces a day. If you're active, that number should increase, even in the fall and winter.
3. Plan Ahead
Like I mentioned above, fall can bring rapidly changing temps in either direction. One minute you could be caught in a snowstorm and the next you could be getting a sunburn that rivals the best of them.
In order to be prepared for the ever-changing outdoor elements, you should always plan ahead. Check the hourly weather forecast, make sure you have plenty of water with you, and let someone know where you are and how long you'll be gone. You never know what the fall weather will bring.
4. Use The Buddy System
Cooler temps can often deter a lot of our motivation to get outside for our workouts. But don't let it!
One way to combat the "it's too cold" excuse is to have a workout buddy! By committing to an outdoor workout with another person, you're less likely to bail on your plans to working out outside. Having a workout buddy can also make you push each other further than if you were alone. 
Cooler season temps shouldn't hinder you're outdoor workouts. You should embrace the fall weather with open arms and make an effort to get outside for your weekly sweat sessions.
Mother Nature will thank you!
About Cass:
After losing a parent in 2013, Cass began blogging as a way to express her stress and emotions. Little did she know, this online outlet would open up a whole new world of opportunities as well as an exciting and meaningful career path in the digital space.
Cass is now a full-time wellness blogger, social media consultant, and brand strategist who specializes in developing authentic communities, both online and off. When she's not trail running down a mountain or grabbing a drink with a friend, you can find Cass tucked away in her Bozeman home, sipping her Cayenne Cleanse, and writing about all things real, relatable, and well.
Today's blog is written by our very own Daina Trout, MS, MPH
Catch up on The Digest
Your go-to spot for digestible gut-talk