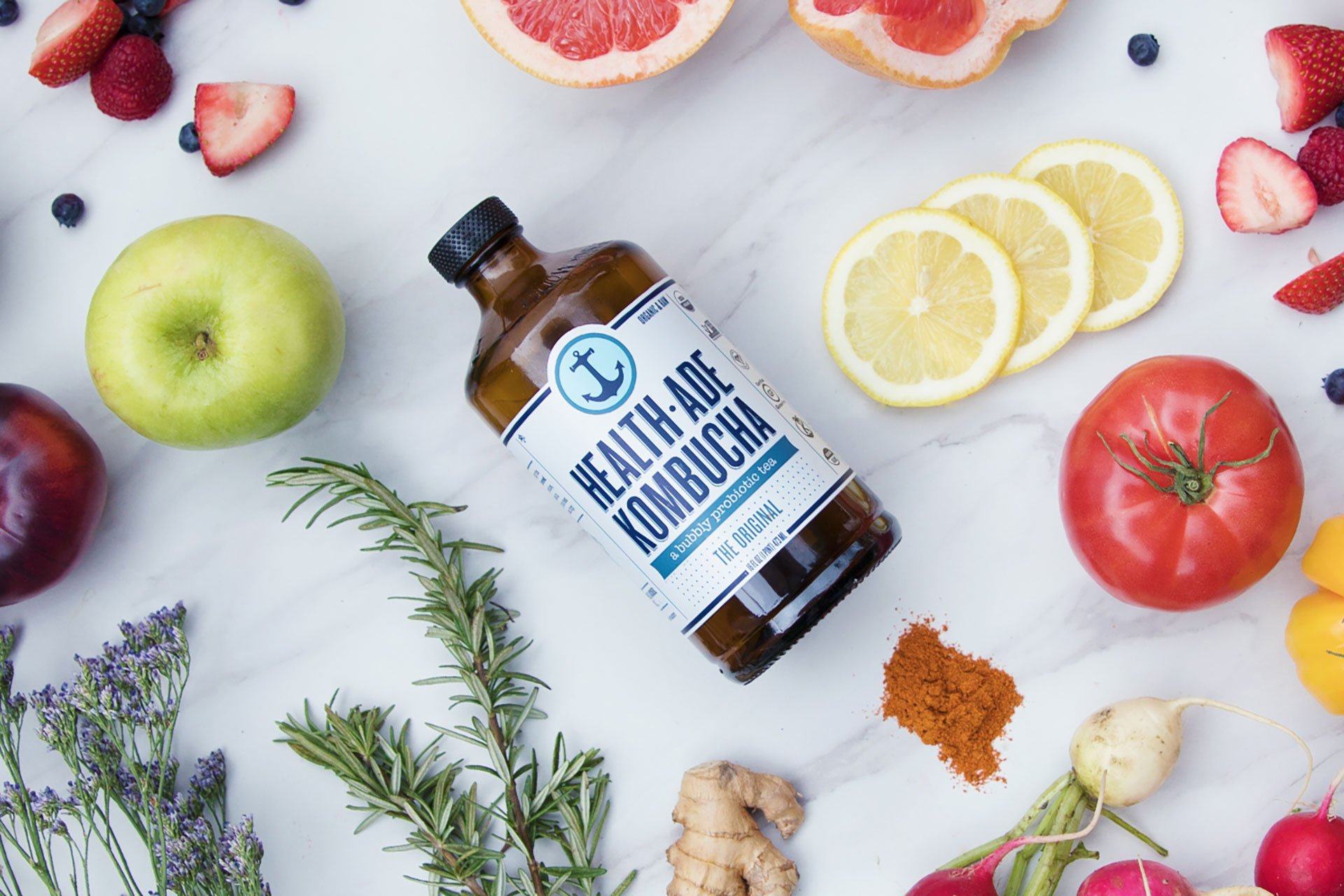 KOMBUCHA 101 |
Organic Kombucha
Copied URL to clipboard!
When selecting a kombucha drink, you may have noticed that there are many options to choose from. Aside from the vast and varied flavors available on store shelves, some kombucha is labeled as organic, but what does that actually mean in terms of what is in the bottle and how it is made?
What is Organic Kombucha?
If your kombucha selection is certified organic, it means that at least 95 percent of the ingredients are organic. In other words, the ingredients were grown naturally without the use of any synthetic fertilizers or pesticides and have not been genetically modified (i.e. – they are non-GMO). Many people look for organic products because they want to ensure they're not consuming any potentially harmful chemicals.
Organic kombucha is very common since traditional kombucha formulations use so few ingredients, but make sure to check the label. While the tea, sugar, and kombucha cultures may be organic, the challenge usually comes when other ingredients are added for flavoring. Look for products that use organic cold-pressed juices, natural herbs and spices, as Health-Ade does, to flavor the beverage.
As with any food or beverage, you should always be sure to read the entire label when buying a kombucha drink. If you want an organic kombucha, look for the organic seal from the United States Drug Administration (USDA) certifying the ingredients used. Read the ingredient list to see if you recognize everything included; it should be free from chemicals and processed additives.
Health-Ade uses organic ingredients, creating a bubbly, organic kombucha flavored with high quality, organic produce, delivering a beverage that pleases every palate. The next time you're looking for a kombucha drink, reach for Health-Ade Kombucha.
Remember that commercially manufactured kombucha must go through testing to ensure it meets safety standards, so you know you'll benefit from all of the good stuff found in kombucha! Find kombucha near you to experience for yourself the amazing flavor of kombucha!
Today's blog is written by our very own Daina Trout, MS, MPH
Catch up on The Digest
Your go-to spot for digestible gut-talk