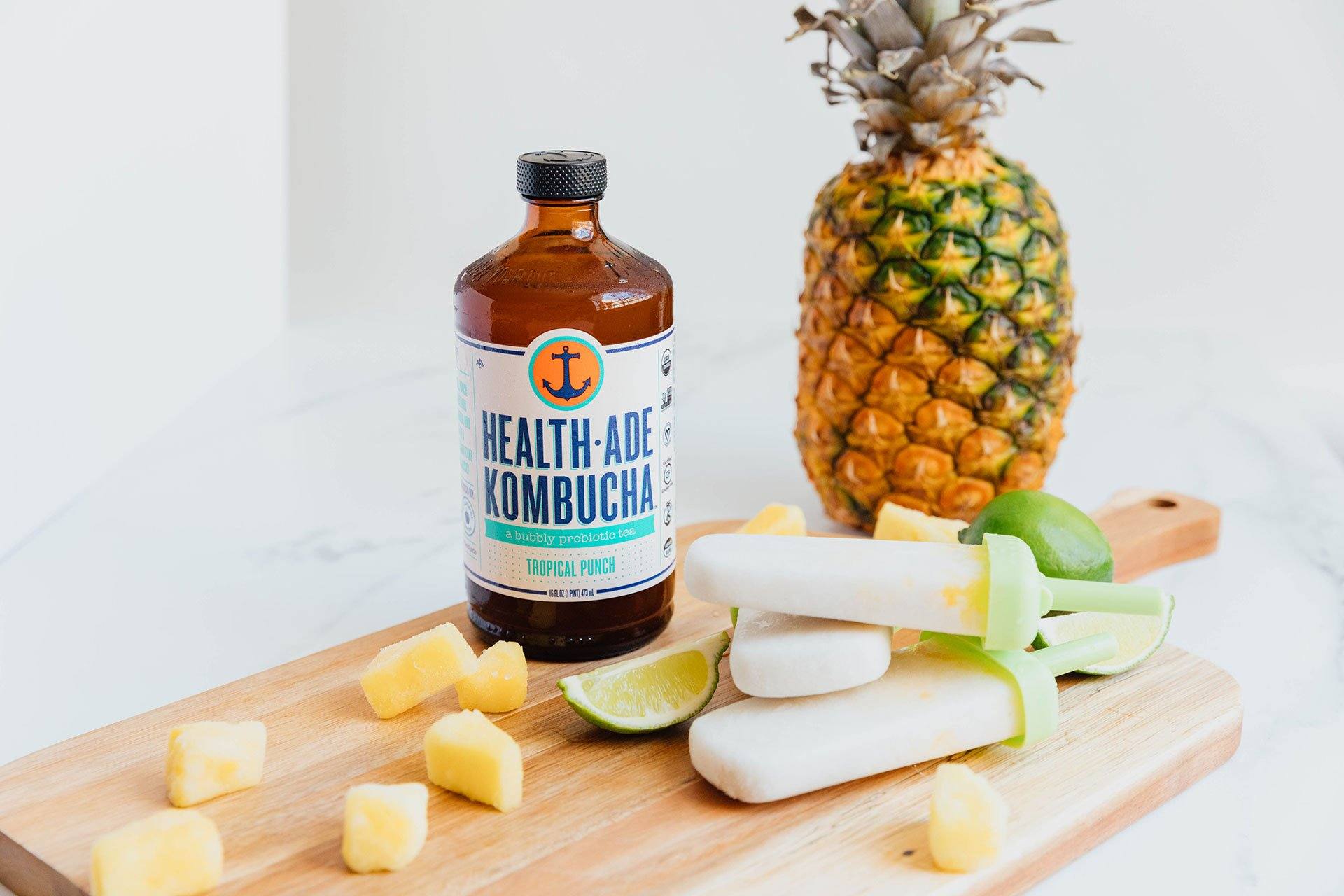 OTHER |
Kombucha Pina Colada Popsicles
Copied URL to clipboard!
Take your lazy summer days up a notch with these Kombucha Pina Colada Popsicles!
Serves 6
Ingredients:
1 cup Health-Ade Tropical Punch Kombucha

1 13oz can of Full Fat Coconut Milk

1/4 Agave Syrup

1 juiced Lime

1/2 tsp Rum Extract

5 cup Pineapple (fresh or frozen is fine)

Popsicle Mold
Directions:
Combine all ingredients in a bowl and whisk. If the mixture is lumpy from the coconut milk, blend until lumps are dissolved.

Place pineapple in blender and pulse so you have pineapple puree.

Pour Pina Colada Popsicle mixture into mold leaving some room for the pineapple puree. Place the mold in the freezer for 10 minutes.

Remove mold from freezer and top off the molds with pineapple puree. Freeze for 4 hours.

Enjoy your Pina Colada Popsicles, with kombucha it's a real tropical probiotic treat!
Today's blog is written by our very own Daina Trout, MS, MPH
Catch up on The Digest
Your go-to spot for digestible gut-talk