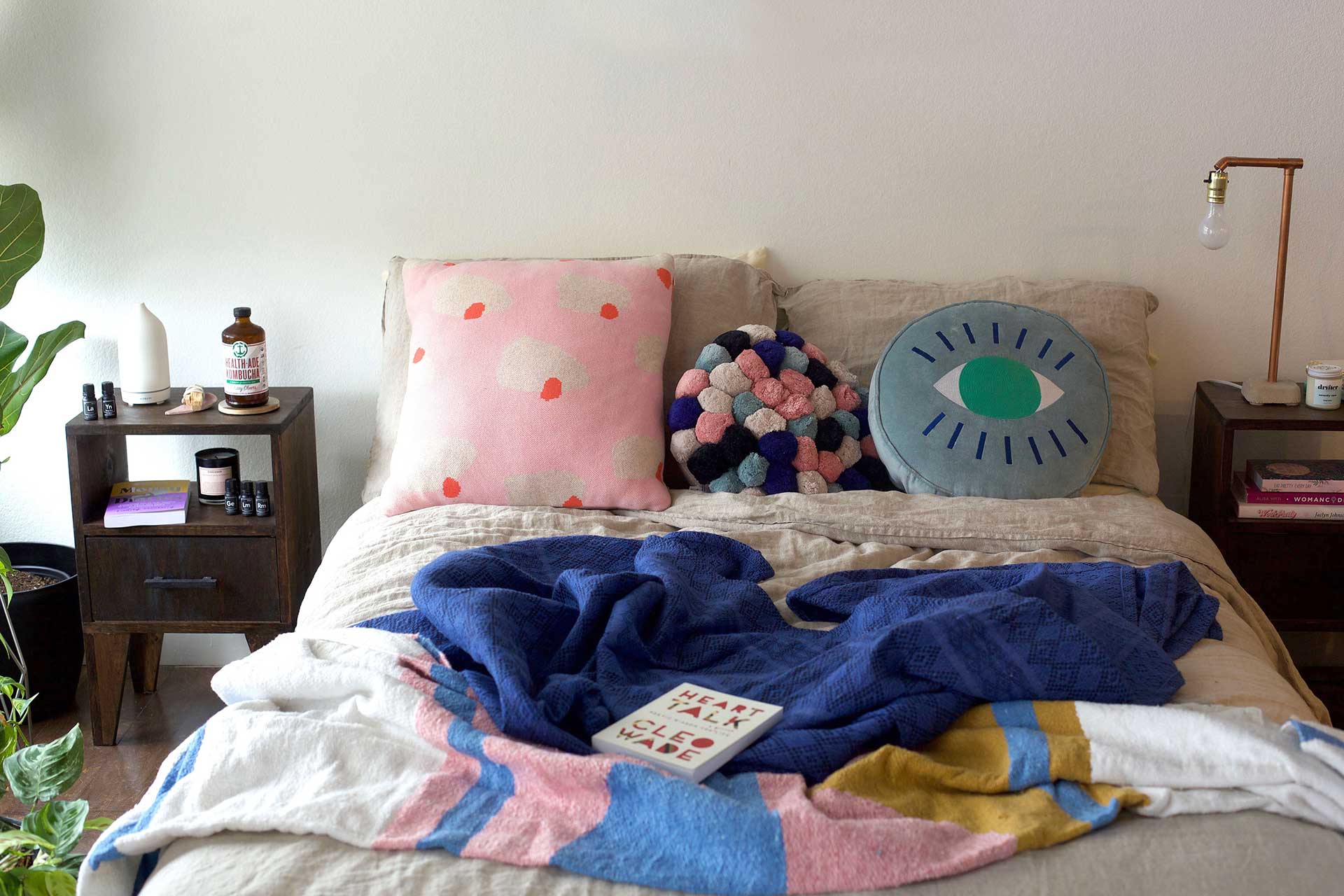 KOMBUCHA 101 |
How to Turn Your Home Into a Cozy Winter Haven
Copied URL to clipboard!
The following is a guest post by Micaela Hoo, a blogger, photographer, and graphic designer who loves color, crunchy apples, summertime, and self-care. You can find Micaela's blog here.


While the summer is for spending time outdoors during the long daylight hours, the winter is the perfect time to hibernate in your home. But it's important to create an environment you'd want to hibernate in! I'm the type of person who is greatly affected by my environment and I think all of us are—whether we realize it or not. Growing up on the East Coast, I always loved snow days when you're forced to bunker down and stay home—although it's not so fun if your home isn't cozi-fied! Here are my best tips to turn your home into a winter haven.
 
Blankets! I get cold easily, so having a lot of blankets around is a must! I'll often work from my laptop on my bed or snuggle up with a book underneath a pile of heavy blankets. Some even say that the weight of blankets helps you to calm down and relax nervous energy. But be warned: You may not want to get up after being so cozy in one place.


Make your space smell nice. It only takes about 3 seconds to light a candle and okay, maybe about 30 seconds to set up a diffuser, but it creates such a warm ambiance that lingers for hours. I love to light candles that contain warming essential oils like ginger, cardamom, and cinnamon. Lately, I've been diffusing bergamot and ylang ylang on repeat. It's the perfect blend of citrus and sweet.


Fill your Netflix queue with a solid roster of movies. If beach days are to summer, movie nights are to winter. Having a list of saved movies to watch puts ease into having a spontaneous movie night. I always feel like watching cult classics during the winter. Some of my favorites are Mean Girls, Ferris Bueller's Day Off, Bringing Up Baby, Guess Who's Coming for Dinner, and Groundhog Day.


Have Health-Ade's seasonal Holiday Cheers kombucha by your side. If a gingerbread cookie morphed into a bottle of kombucha, it would take the form of Holiday Cheers. There is nothing more comforting than the blend of ginger, vanilla, cacao, and allspice. And it only comes around once a year, so take advantage of it while it's here!
Today's blog is written by our very own Daina Trout, MS, MPH
Catch up on The Digest
Your go-to spot for digestible gut-talk