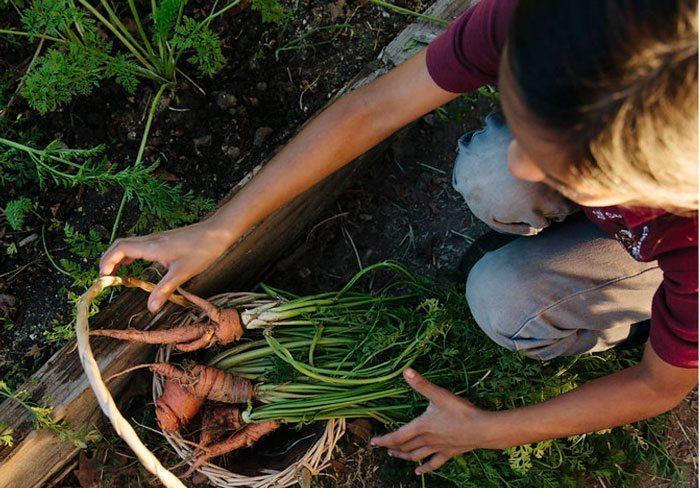 KOMBUCHA 101 |
Giving Thanks & Giving Back
Copied URL to clipboard!
We've been thinking about this a lot lately, and proactively looking for ways we can use our business and resources to increase access to real food in the communities that need it most.
And recently, we've taken a big step towards giving thanks and giving back.
Earlier this month, we got to know the folks at the Garden School Foundation (GSF), an organization that provides garden-based learning and food education for students in underserved communities where access to fresh food and greenspace is sparse. GSF had recently lost much of the core funding it relies on for staff and programming at its flagship garden at 24th Street Elementary School in LA, a garden that serves over 700 students each week.
After seeing the 24th Street Garden and watching a group of students experience real food at its roots in this 1.5 acre greenspace, we knew we had to help. So on November 7th, we joined GSF in their crowdfunding campaign to raise $24,000 for 24th Street and will be matching every dollar donated - up to the $24K goal - through the campaign's close on December 7th. On the last day of the campaign, our whole team will be heading to the garden to get our hands dirty on garden projects, experience fresh produce with the students, and learn more about what each of us can do to help support real food in our communities.
We're excited that this marks the beginning of our relationship with the 24th Street Garden, and that we can continue making a positive impact through real food advocacy in our LA community and beyond.
If you'd like to support our efforts, you can donate to the campaign here.
LIKE WHAT YOU SEE?
Today's blog is written by our very own Daina Trout, MS, MPH
Catch up on The Digest
Your go-to spot for digestible gut-talk