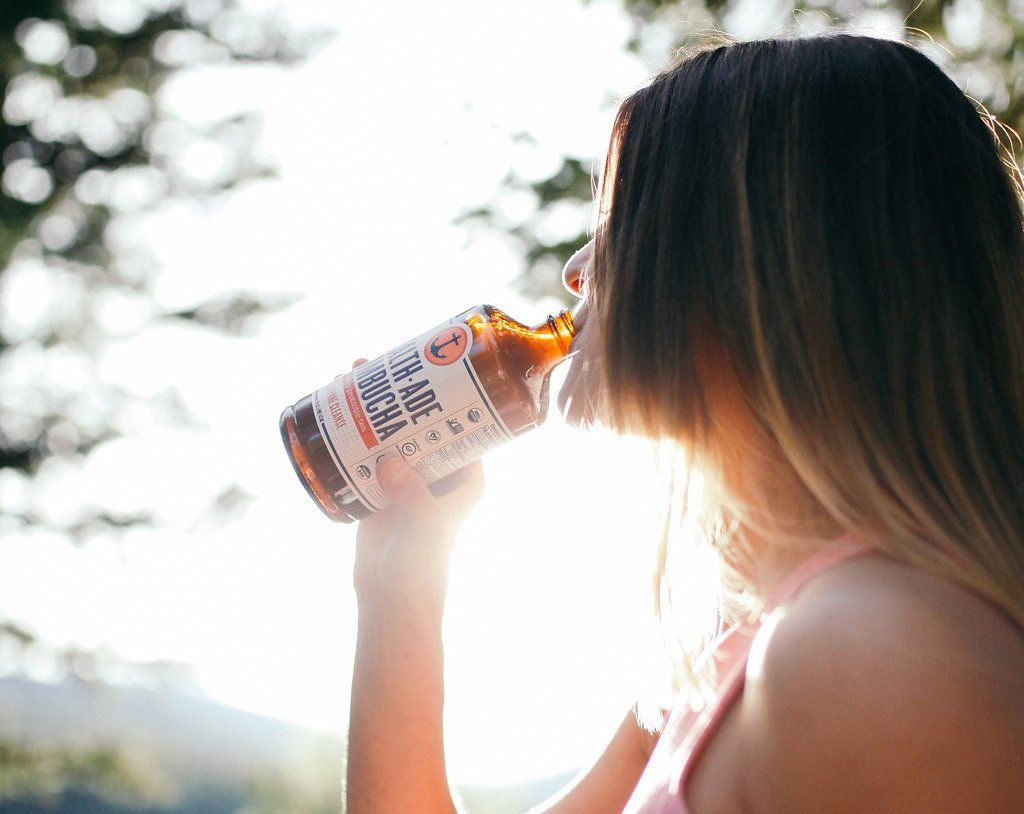 HEALTH AND WELLNESS |
The Importance of an Evening Routine
Copied URL to clipboard!
 The following is a guest post by Cass, a full-time wellness blogger, social media consultant, and brand strategist. You can find Cass' website here.
Morning routines are overrated.
I don't know about you, but I always feel pretty good when I wake up. My body is light, my mood is mellow, and my head is clear - which means I don't have to do much to make the rest of my day run smoothly. 
Now, I know for some people that a good morning routine can help set their day up for success. For example, a healthy breakfast or a quick jog down the block can stave off stress and help you tackle the day ahead in a more levelheaded manner.
But, the problem I always seem to have isn't in starting my day off, but rather in ending it – I just can't shut my brain off at night. This in turn affects my sleep, my mood, and amps up an occasional nighttime appetite.
Instead of focusing only on starting your day right, I want to advocate for ending your day right by creating a nighttime routine that works for you.
A nighttime routine should focus on three areas; mental, physical, and emotional wellness. So I've rounded up my favorite ways to end my day in order to relax my mind and give my body a chance to rest.
#1. STRETCH
Stretching at night can actually help you sleep better. Studies show that people who stretched for 10-15 minutes before bed actually experienced a more restful night's sleep than those that did not.
Stretching at night is also better than in the morning due to your muscles being more flexible, which can help avoid injury or strain.
#2. DIGEST
Your body does a lot while you sleep as it's finally given a chance to "catch up" from the day's events.
This is also the time when your digestion is really fired up. In order to give your gut health some extra love, try drinking a glass of the Ginger-Lemon Health-Ade Kombucha before you head to bed.
Kombucha contains healthy bacteria, which is great for your gut. The ginger also helps. 
#3. REFLECT
At night, it's important to think about the day you had, whether it was good or bad. Try writing down the peak (your favorite thing) and the pit (your least favorite thing) of your day.
Then, write down how it could be different tomorrow. Keep a journal by your bed to easily write down your reflections before you head to sleep. 
#4. MEDITATE
The last step I recommend in developing a nighttime routine is a mini meditation. An easy way to do this is by breathing.
Start counting your breaths (in and out equals 1) and try to make it all the way up to 10.
Really focus on calming your mind down by tuning into your breathe – how it feels, what it sounds like, and what your body and mind are doing to follow suit.
As you can see, a nightly routine is just as important as a morning one. When you end your day on a relaxing note, your physical, mental and emotional self will feel a whole lot better.
ABOUT CASS:
After losing a parent in 2013, Cass began blogging as a way to express her stress and emotions. Little did she know, this online outlet would open up a whole new world of opportunities as well as an exciting and meaningful career path in the digital space.
Cass is now a full-time wellness blogger, social media consultant, and brand strategists who specializes in developing authentic communities both online and off. When she's not trail running down a mountain or grabbing a drink with a friend, you can find Cass tucked away in her Bozeman home, sipping her Cayenne Cleanse, and writing about all things real, relatable, and healthy.
Today's blog is written by our very own Daina Trout, MS, MPH
Catch up on The Digest
Your go-to spot for digestible gut-talk