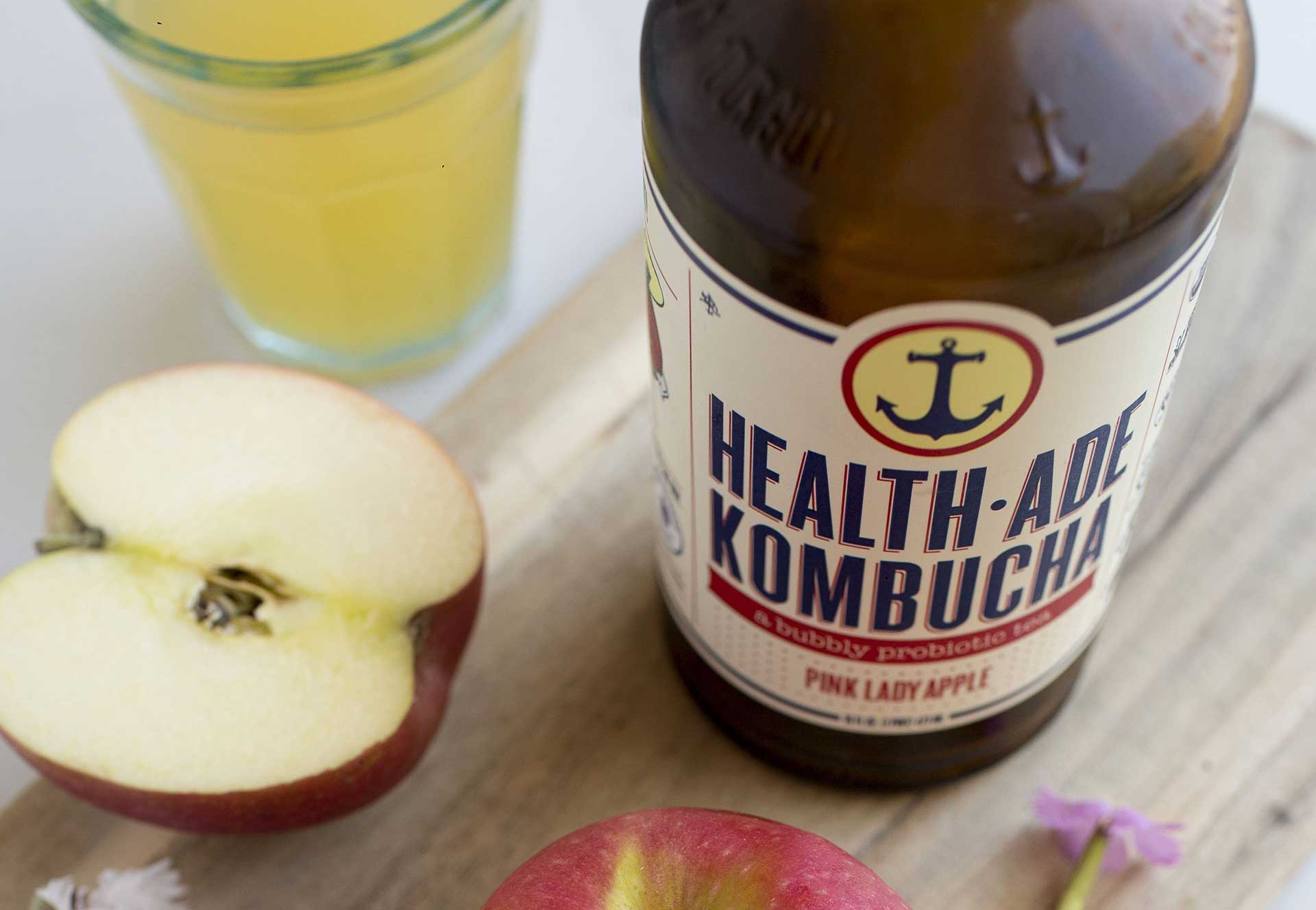 KOMBUCHA 101 |
Our Favorite Ways to Enjoy an Apple a Day!
Copied URL to clipboard!
The following is a guest post by Kate Gavlick, a nutritionist with a master's degree in nutrition, peanut butter addict, writer, and photographer. You can find Kate's blog here.
I know it's crazy, but as August rolls around, I start to dream about September and October and the cooler fall months. With fall around the corner, I get super excited about seasonal produce including hearty winter squash, kale and other leafy greens, Brussels sprouts, and my absolute favorite - apples. 
There's something about the sweet crispness of apples that make them my absolute favorite fruit. Not only are apples incredibly delicious, they're versatile in cooking and are incredibly healthy, too. 
Fellow apple lovers, we'll start to see local and fresh apples appear at farmer's markets late August and early September. Apple season peaks September-November across the United States, which gives you plenty of time to stock up and snack up! 
Here's some of my favorite whole-food filled way to use apples:
- Blend them in a smoothie! One of my favorite recipes: apple pie smoothie. Add to a high-speed blender: 1/2 chopped firm apple (such as fuji or pink lady), 1 Tbsp. almond butter, 1 1/2 cups unsweetened cashew milk, 1/2 cup frozen cauliflower, 1 tsp. cinnamon, 1/2 tsp. nutmeg, 1 Tbsp. ground flax seeds, and 1 Tbsp. coconut butter. Blend on high until smooth and creamy. Pour into a glass and enjoy!
- As the perfect snack or dessert. Slice them and dip them into nut butter, coconut butter, or coconut yogurt. Dust them with cacao powder for extra goodness! Cacao powder is rich in magnesium and iron, and has a delicious chocolate taste. 
- Core apples, fill them with chopped pecans and dates and bake in a 350 degree oven for 30 minutes. Top with coconut ice cream and devour!
-Slice crisp apples thinly and add to a salad with shaved Brussels sprouts, spinach, goat cheese, and walnuts. Drizzle with olive oil and balsamic vinegar and sprinkle with sea salt and pepper.
- Make apple nachos. Slice apples and add to a plate. Drizzle slices with drippy peanut butter and top with coconut flakes, chopped pecans, cacao nibs, pumpkin seeds, and chopped dates. Dig in!
-Sip on Health-Ade's Pink Lady Apple Kombucha! Made with cold-pressed juice from pink lady apples and a hint of cider, it's crisp, refreshing, and the perfect flavorful sip! 
When shopping for apples, look for organic! Apples are usually found at the top of the Environmental Working Group's (EWG) Dirty Dozen list, a list of produce that has the most pesticide residue. Choose organic apples, and of course organic Health-Ade Pink Lady kombucha! 
Filled with good-for-you nutrients and super sweet, apples are a delicious fruit. What's your favorite way to enjoy them? 
Today's blog is written by our very own Daina Trout, MS, MPH
Catch up on The Digest
Your go-to spot for digestible gut-talk