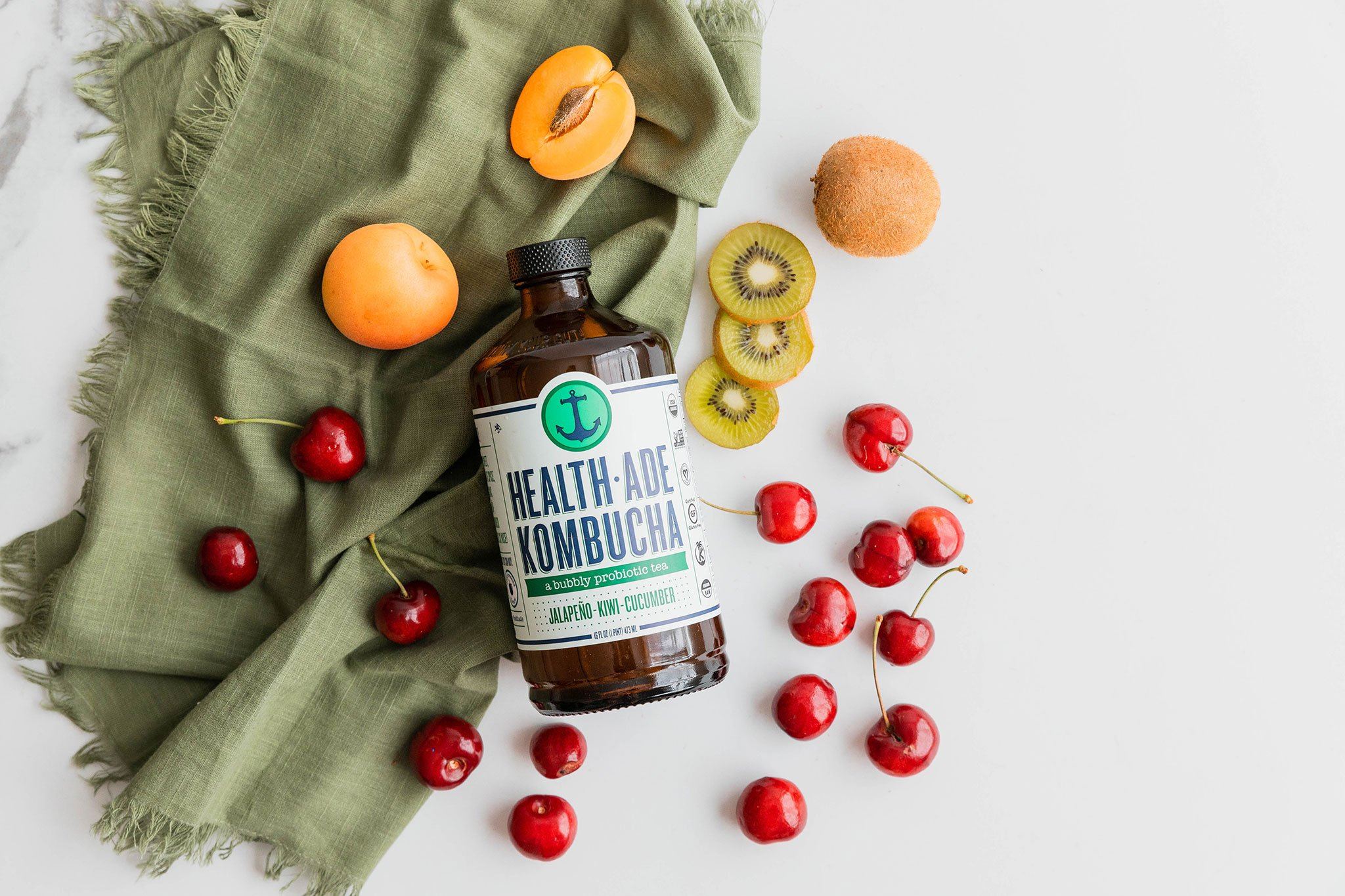 KOMBUCHA 101 |
A Guide to Summer Produce
Copied URL to clipboard!
Who doesn't love summer's long days, warm weather, and let's not forget the delicious range of seasonal produce? We have created a guide to help you enjoy your summer produce options at your local farmer's market or grocery store.
Avocados
Avocados are definitely on top of almost everyone's list during summer. Eat it in a salad, on a taco, with breakfast, on its own— the list goes on.
Berries
It ain't summer if there aren't berries. Strawberries arrive first in the season, while blueberries, raspberries, and blackberries show up after. Add them to your pies and cakes, or enjoy them raw. Check out this easy cherry-berry chia seed jam recipe for a twist!
Chard
Not everyone is familiar with this summer produce, but it is definitely worth tasting. Chard is known for its brightly colored stems, which are totally edible! They're interchangeable with spinach and beet greens. You can sauté them or toss them in salads and enjoy the health benefits of chard.
Cherries
Part of the stone fruit family, cherries come in two main varieties: sweet and sour. They're ideal for sauces, desserts, preserves, and even in salads!
Cucumber
While cucumbers are available year-round, their peak season is in the summer. They're often enjoyed raw or pickled, but are also tasty in cold soups and drinks.
Melons
What is summer without melons? Melons make a tasty snack on their own but are also delicious in salads, sorbets, and port wine.
Stone Fruit
From peaches to plums to apricots to nectarines, stone fruits are a summer favorite! They're delicious on their own, but are tasty additions to salads, sangrias, and desserts.
Summer Squash
Enjoy summer squash raw or prepare them in any way you can imagine. Think about roasting, grilling, steaming, pan-frying, and baking. This versatile member of the gourd family is a summer staple. Look for small to medium summer squash, as the larger variety can be bitter and lacking in flavor.
Tomatoes
Thousands of tomato varieties exist, and the ways to prepare this vegetable are endless. Pick tomatoes that are firm and plump with an earthy fragrance.
Watermelon
Watermelons can range in size and color from yellow to red. Enjoy watermelons on their own or in juices and sorbets! When picking out a watermelon, look for smooth, symmetrical melons. A dull, hollow sound when tapped means it's ripe. Putting them in the fridge before serving definitely makes this summer produce a favorite snack during the warm weather.
Summer Produce with a Twist
There are many other summer produce that are not listed here. You may check out the list of summer fruits and veggies and the location of the farmers market near you. Now, if you want a quick alternative to summer produce that you can consume all-year round, check out this awesome kombucha flavors!
Today's blog is written by our very own Daina Trout, MS, MPH
Catch up on The Digest
Your go-to spot for digestible gut-talk