Back to recipes
Mocktail
Spirited Moscow Mule
A zesty and refreshing classic.
Ingredients
Preparation
Combine lemon juice, lime juice, simple syrup, and vodka to cocktail shaker.
Fill shaker with ice. Shake and strain.
Pour over ice in copper mug.
Top with Ginger-Lemon kombucha.
Garnish with a lime wedge.
Enjoy!
Did you know?
Elderberries are packed with antioxidants and vitamins, making them natural powerhouses for boosting your immune system and taming inflammation.
Pairing these nutrients the healthy fats from coconut milk helps to increase absorption of the vitamins, and makes for a pretty dreamy, sippable treat!
Best Seller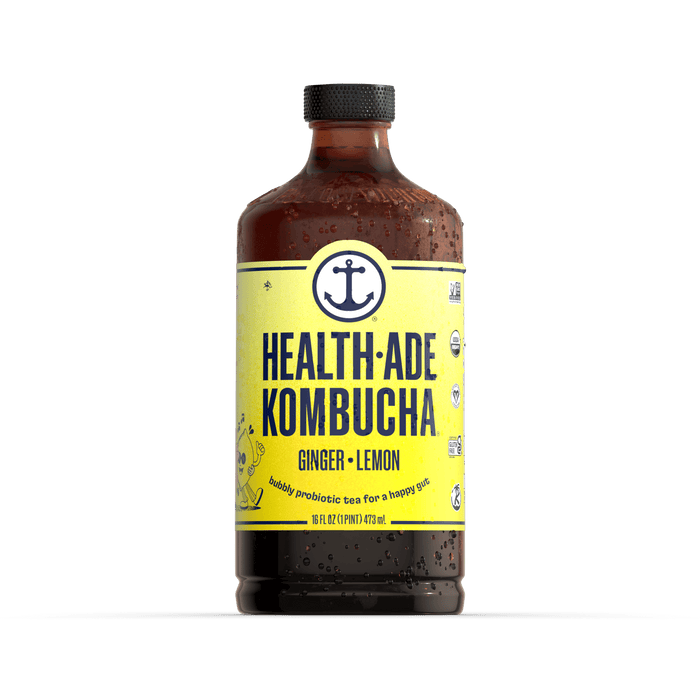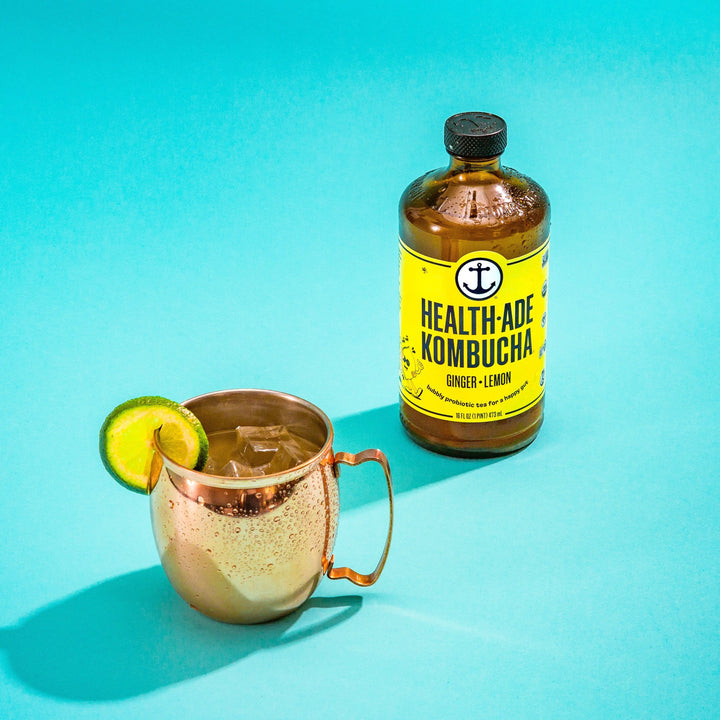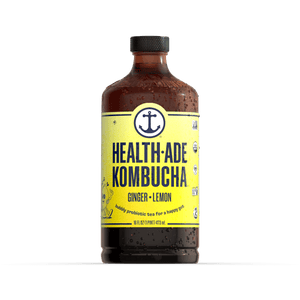 Free Shipping on Orders over $75!
Subscription Orders Always Ship FREE No Matter What!
You're running on empty!
No sweat. Here are a few flavors you can never go wrong with.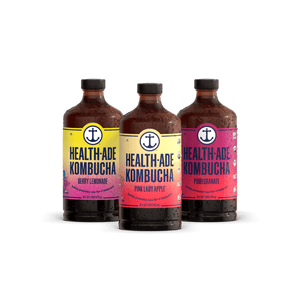 Kombucha | 12 Pack
Fan Favorite Variety Pack
One-time Purchase
49.95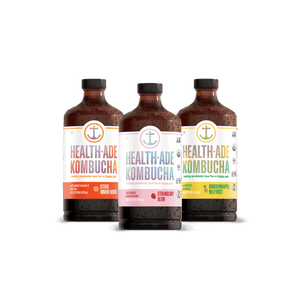 Glow Up Kombucha | 12 Pack
Glow Up Variety Pack
One-time Purchase
49.95
Kombucha | 6 Pack
Health-Ade Sampler
One-time Purchase
31.95
Try them all!