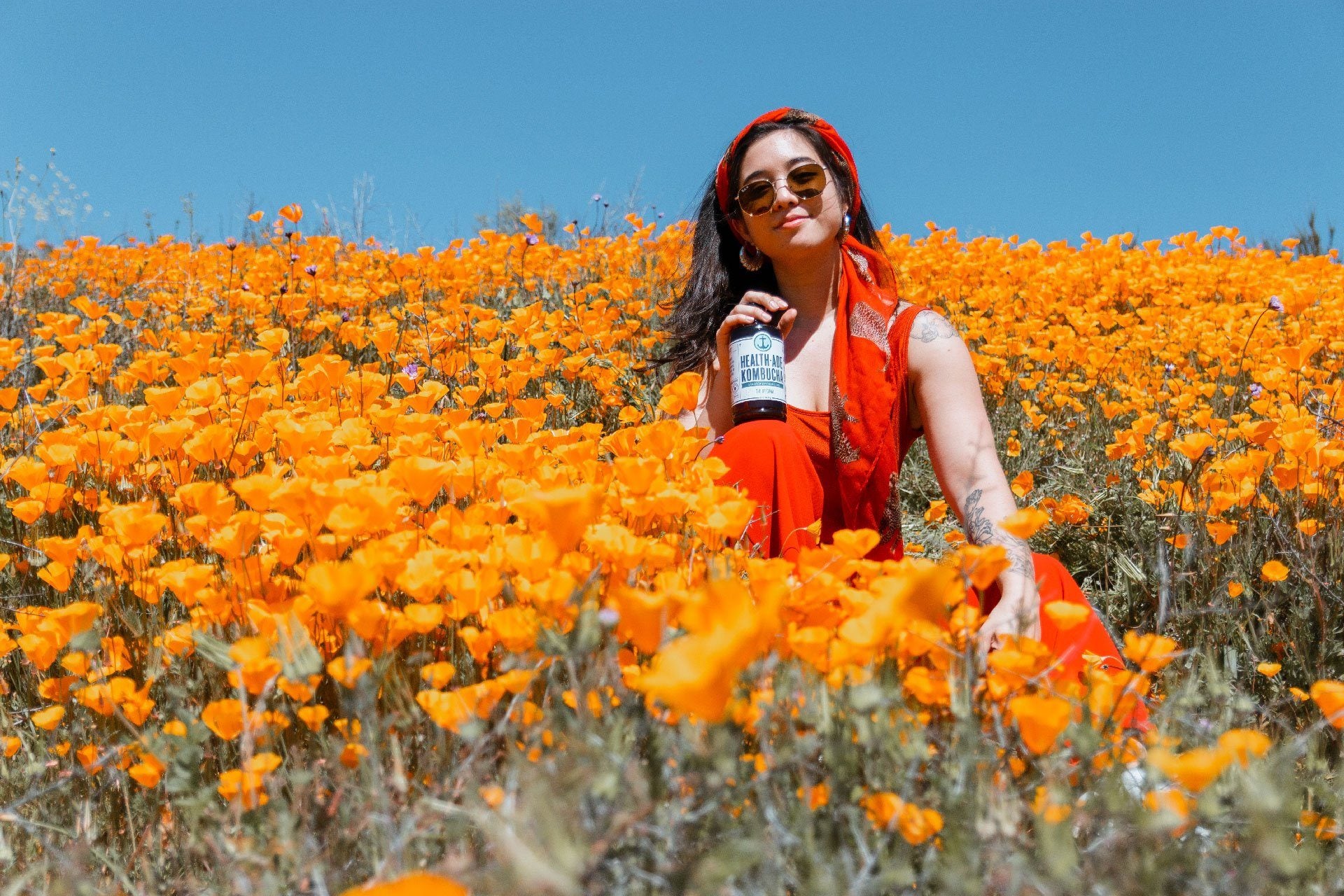 KOMBUCHA 101 |
5 Tips on Discovering Your Original Style
Copied URL to clipboard!
In this day and age of information overload, and social media galore, I'll be the first to admit that originality is tough to come by. The true philosophical question: "Does originality exist?" will forever be debated, but we're not getting into that today.
While we do live in a society defined by short-lived and ever-changing trends, I do believe developing an original style in whatever medium you desire exists. It's all a matter of blocking out the external noise and tuning in to your intuition.
I'm certainly no fashionista, but I do use fashion as a creative outlet to express myself and my originality. With that said, I'm going to provide you all with 5 tips on discovering your original style. Enjoy (:
Play with colors, patterns, and fits that appeal to you
The most important thing when it comes to defining your own style is to play! There are no "rules" when it comes to fashion. Sure, there are trends, but who's to say you can't counter them?
I view fashion with a sense of childlike wonder. It's like I'm a kid in my mom's wardrobe, and the world is my oyster. Whether you like neutrals, bright colors, crazy patterns, or monochrome, you deserve to rock your look and have fun while doing so.
Release the fear of looking stupid
I get it, fashion can be intimidating. It's vulnerable to express yourself through the clothing you wear. With that said, what do you have to lose? And more importantly, do the opinions of others truly matter? I think not.
To discover your original style, you have to ride the wave of experimentation. And to ride that wave, you have to give zero cares in the world about what others may or may not think. You're dressing the way you are for who? For you. And that's all that matters. If anything, unapologetically owning your sense of style can be a huge source of inspiration for others!
Seek sources of inspiration
If you have no idea where to start, or if you're in a creative rut, look for sources of inspiration! Pinterest is my favorite place to go for all things creative. You don't necessarily have to find a fashion icon to draw inspiration from. Art, architecture, web design, and nature can all be sources of inspiration for your style. Create mood boards of visuals that inspire you. Again, have fun, experiment, and maintain that sense of childlike wonder!
Utilize your local thrift stores
Purchasing clothes can be expensive, and if you're in the middle of redefining your style, it can be stressful to think about the cost of this venture. With that said, fashion doesn't have to be pricey!
I love visiting my local thrift stores to find unique pieces. As a matter of fact, most of my items are from thrift stores. It may take some time to find pieces you love and items that fit you from a thrift store, but it's an alternative way to collect unique items and develop your original style.
Understand this is a process that takes time
Just like with any other project, developing your original style takes time. It doesn't happen overnight. It may take months to build a wardrobe you absolutely love. But like with anything worth having, it takes work and patience. Your style may evolve over the months, but hey, that's part of the fun of discovering who you are.
I hope this list inspires you to tap in to your originality and embrace the individual you are!
Interested in checking out Health-Ade's original style? Check out The Original Health-Ade Kombucha and shop kombucha lifestyle apparel, hats, shirts, and bags.
Today's blog is written by our very own Daina Trout, MS, MPH
Catch up on The Digest
Your go-to spot for digestible gut-talk