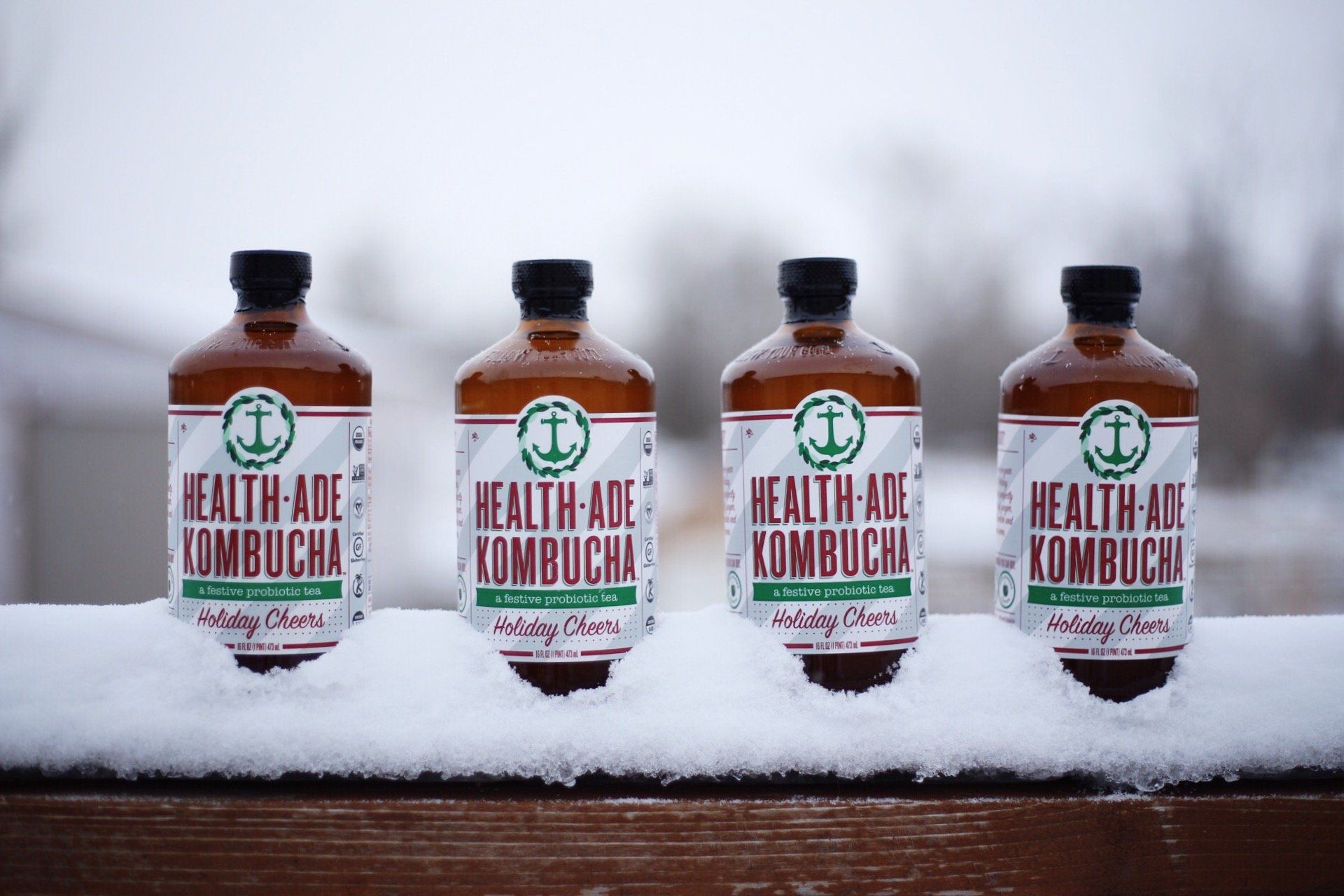 5 Gifts That Won't Break The Bank This Holiday Season
Copied URL to clipboard!
The following is a guest post by Cass, a full-time wellness blogger, social media consultant, and brand strategist. You can find Cass' website here.
Studies show that the number one thing that stresses people out over the holidays is spending too much money. Unfortunately, there are many things that fall into that category during this time of year.
Hosting and attending parties, eating out, traveling back home, taking time off, and buying gifts can all add up in no time. All of these added expenses can bring about some seriously unwanted stress.
So in order to avoid the stress that comes from spending too much money during the holiday season, I've rounded up 5 tried and true ways to give gifts that are meaningful, fun, and won't break the bank. 
Food is a great way to treat someone (pun intended) during the holidays. From sugar cookies to cupcakes, homemade sweet treats are a fun and affordable way to make someone feel special over the holidays. My favorite thing to make someone is a caramel apple. The ingredients are easy to find, they hold up well, and they are usually a once-a-year type of thing so they feel extra special.
Treat someone to a workout class
Although this may be on the opposite spectrum of cookies and caramel apples, treating someone to a workout class is a great gift to give those in your life that value health and fitness. Take them to a cycling class or treat them to yoga session. Whatever workout you decide to do, I recommend doing it together so it's more of an experience than an exercise class. It will also give you both a chance to relax during the craziness of the holiday season.
Take a friend or family member out to happy hour. If alcohol's not their jam, treat them to a delicious coffee at a local coffee shop. Both options will sure get them in the holiday spirit.
I had a friend do this for me once and it was one of the coolest gifts I've ever received. A playlist curated by you for someone special is an incredibly thoughtful gift that can last far longer than any expensive watch or piece of clothing. It's also incredibly inexpensive as you can create playlists using apps or online websites for free. All it takes is some time.
Succulents or house plants
I mean, who doesn't like plants? Gift someone a houseplant or a succulent that doesn't require a lot of maintenance. Studies also show that having more plants inside can purify the air and create a more calming atmosphere. I recommend adding in a little info card on how to properly take care of the plant your gifting. That way they won't have to guess or search the Internet and come up short.
The holiday season shouldn't be about buying the most expensive present you see. It should be about spending time with those you love, easing into the slower seasons of life, and enjoying every single second.
Give these inexpensive gifts a try this year and save a little extra cash (and stress) while doing it. 
About Cass:
After losing a parent in 2013, Cass began blogging as a way to express her stress and emotions. Little did she know, this online outlet would open up a whole new world of opportunities as well as an exciting and meaningful career path in the digital space.
Cass is now a full-time wellness blogger, social media consultant, and brand strategist who specializes in developing authentic communities, both online and off. When she's not trail running down a mountain or grabbing a drink with a friend, you can find Cass tucked away in her Bozeman home, sipping her Cayenne Cleanse, and writing about all things real, relatable, and well.
Instagram: @thewellnessrookie_
Pinterest: /thewellnessrookie
Facebook: /thewellnessrookie
Website: wellnessrookie.com
Today's blog is written by our very own Daina Trout, MS, MPH
Catch up on The Digest
Your go-to spot for digestible gut-talk