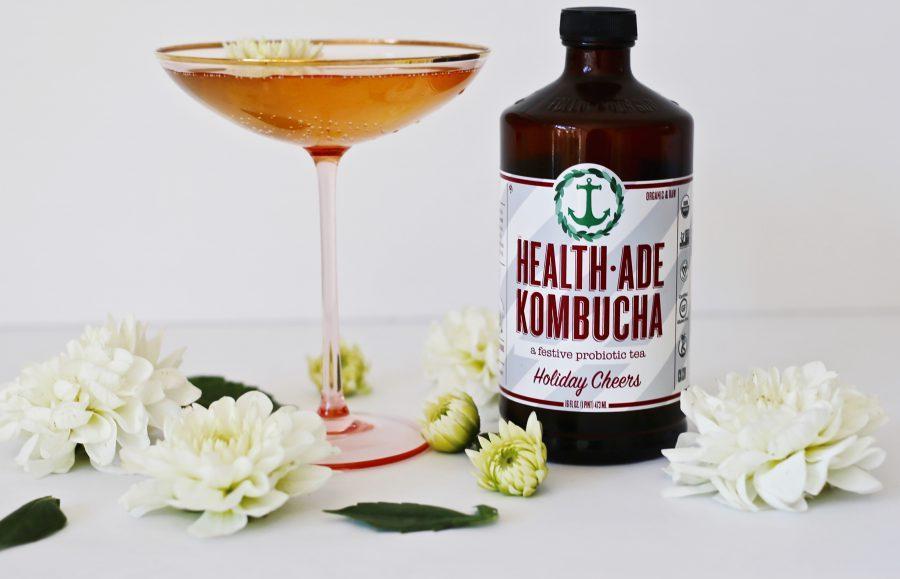 RECIPES |
Kombucha Cocktail Recipe | Vaquero New Year Drink
Copied URL to clipboard!
The final recipe in our roundup of holiday kombucha cocktails is here!
Meet the Vaquero New Years. This delicious concoction is a mix of smoky Mezcal and Angostura bitters to create a beautifully tasty concoction. Add edible flowers for garnish as desired for a delicate look and sip as needed for Holiday stress relief. This cocktail is the perfect way to ring in a new year!
Ingredients:
1.5oz Premium Mezcal
.75oz Lime juice
12 dashes Angostura Bitters
.5oz Citrus Shrub
1oz Health-Ade Holiday Cheers
To make:
Combine all ingredients into cocktail shaker with ice and shake vigorously. Double strain into coupe glass. Add optional edible flowers for garnish. Repeat as needed for Holiday stress relief. Enjoy!
Today's blog is written by our very own Daina Trout, MS, MPH
Catch up on The Digest
Your go-to spot for digestible gut-talk