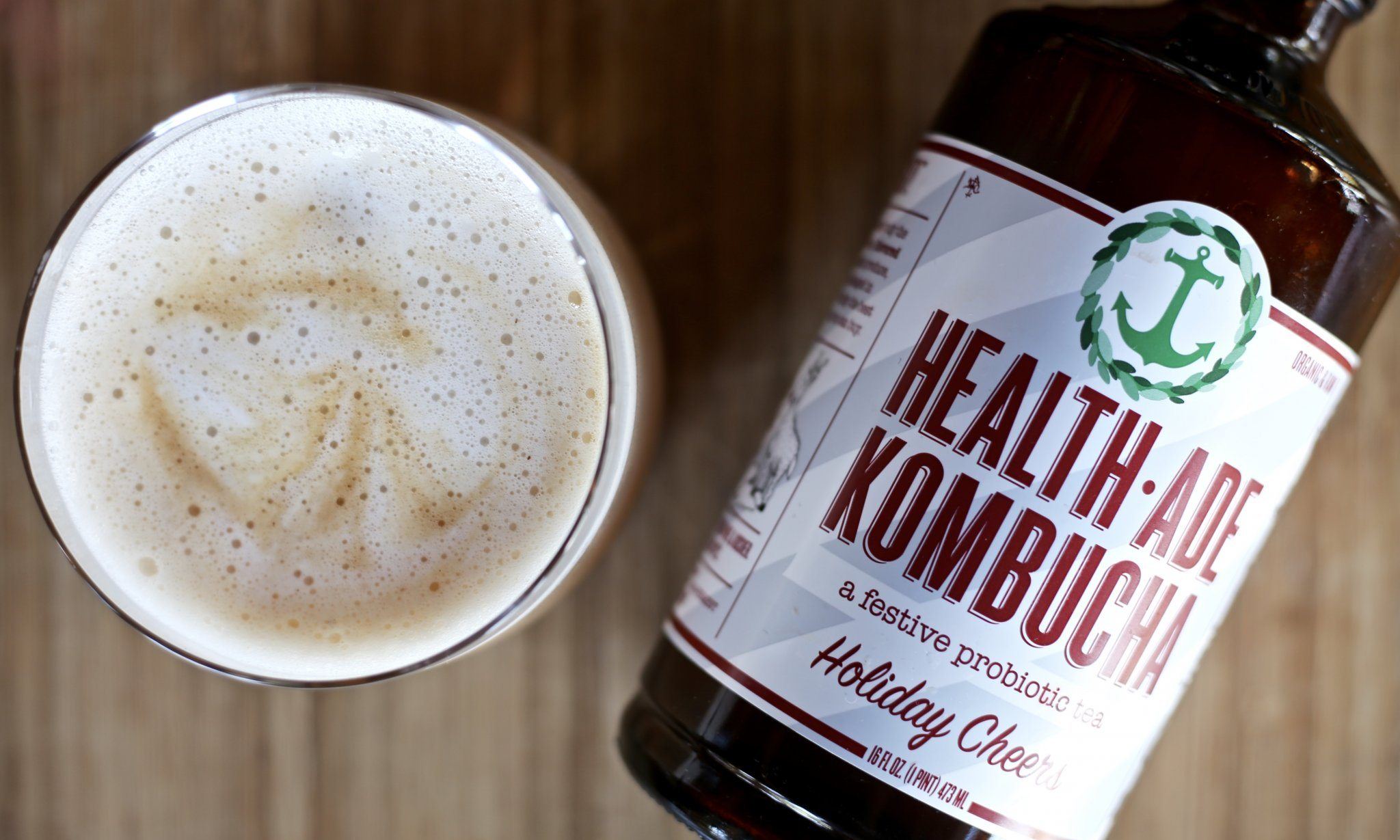 Kombucha Cocktail Recipe | High Prairie Holiday Drink
Copied URL to clipboard!
Just in time for the Holidays, we partnered with mixologist Lucas Grantham to create three delicious kombucha cocktail recipes using our seasonal Holiday Cheers flavor. We'll be sharing one recipe on the blog each week leading up to the Holidays. Make these tasty libations for your next holiday gathering or just for a night in with friends... either way, they're sure to help you Spread the Cheers!
HIGH PRAIRIE HOLIDAY KOMBUCHA COCKTAIL
Ingredients:
1 Egg White
5 dashes Bitter Truth Chocolate Bitters
.75oz Cinnamon Simple Syrup
Squeeze of lemon juice
1.5oz High West Prairie Bourbon
1.5oz Health-Ade Holiday Cheers
To Make:
Combine egg white, bourbon, lemon juice, and simple syrup and dry shake for 15 seconds. Add ice and reshake heavily. Hawthorne strain into double rocks glass, add Health-Ade Holiday Cheers Kombucha and chocolate bitters over the top. Sip and enjoy all the frothy goodness!
Today's blog is written by our very own Daina Trout, MS, MPH
Catch up on The Digest
Your go-to spot for digestible gut-talk